Submitting your book to agents, advice from Sonya Barbee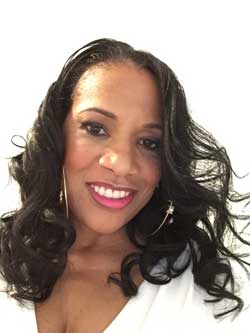 Do your homework first.  I recommend checking out the most current Guide to Literary Agents that is published yearly.  Don't move forward without getting a hold of this book.
Review it first and foremost to see what agents you are interested in writing. It's difficult when it's unsolicited because you have to search for someone who will be willing to review your material.
Check out the instructions for submissions and be sure to follow those instructions completely. Otherwise, that's a sure way of getting your manuscript trashed. And be sure to have your agent's name spelled correctly and include a subject. I read that many authors do not spell the agent's name correctly. Include a subject line such as the title and the genre.
Include a subject line such as the title and the genre. Many times agents allow for so many types of manuscripts, and if you're sending just one more of [that] has surpassed their quota of submissions, that would not be a good thing.
When agents give specific instructions to only send the first six chapters, do not send the entire manuscript when they didn't ask for it.  That would be another mistake and could possibly get it in the slush pile.
It's unfortunate, but think of it this way, they probably get hundreds [of submissions] a day depending on the publishing company/agent.  It's a massive business and I'm sure [that there are] more manuscripts than there are agents to review them.
Another factor is to watch how you communicate on social media. I read an article that spoke about kindness.  Not only are employers reviewing social media sites of their future employees, agents are doing the same thing. Who wants to work with someone who is unkind? No one.  If you're not being kind to people on your own personal Facebook site, who on earth would want to take a chance of being in a working relationship with you.
If you want to get your material read, follow these steps and be sure to proofread.  Being close to your own material, you may not find any errors so I would advise paying either an English teacher or another professional editor. Continue reading →