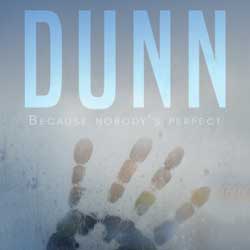 A bit of background……
Back in 2004 I was thoroughly miserable. Fortunately, none of the events in Dunn actually happened to me. I didn't get embroiled in a psychotherapy cult. I just met someone who unintentionally made my life worse, and they knew someone who had.
And so the spark of an idea emerged. I wrote the first paragraph (which I have since abandoned), realized I didn't actually know anything about psychotherapy cults, and went off to China for 6 months to get over the death of one of my dearest friends ever, and various unsuitable love interests. Neither worked, but I did have a great time in China and get lots of research on psychotherapy cults done.
After 9 years + of actual writing/rewriting/scrapping/sulking/starting again etc., my debut novel Dunn is finally released as an ebook on amazon/google play/apple iBooks.
And more to follow. There will be a paperback available on the matador-troubadour website here next month too. So, now the hard work of trying to get people to read it begins.
But what are therapy cults?
I found out that various groups had lured people in to a cult-like 'self-help' and 'pseudo-therapy' scenarios over the years. Some of them were selling New Age ideas and treatments; some were pedaling methods for self-help; others counselling methods. I won't name any groups, but if you look, you'll find them mentioned all over the net.
As the name suggests, therapy cults are generally selling some kind of treatment, so they're targeting vulnerable people. Continue reading →