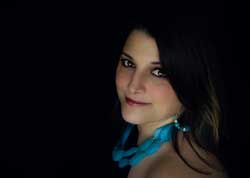 Lydia Michaels is an award-winning author of over 30 contemporary romance novels. She lives in Pennsylvania with her wonderfully supportive husband, beautiful daughter, and many crazy fur babies.
If [When] she is not off spending time with her family you can usually find Lydia at her computer working on her next story or hiding somewhere quiet with a great book. She loves taking a romantic plot with steamy chemistry and pressing the bounds of love. Her books are intellectual, erotic, haunting, always centered on love.
Lydia Michaels' darkly compelling Surrender Trilogy was an Apple iBooks bestseller and she has been featured in USA Today. In 2015 she was the winner of The Best of Bucks Award and she has been nominated as Best Author in the Bucks Happening Magazine three years running [2015, 2016, and 2017]. She is a four-time nominee for the prestigious RONE Award.
Who are your top 10 favorite books/authors?
Blue Eyed Devil, Lisa Kleypas
Peter Pan, JM Barrie
Sugar Daddy, Lisa Kleypas
Tangles Lies series, Pam Godwin (3 books)
Letting Go, Michele Zurlo
Black Dagger Brotherhood series, JR Ward (10+ books)
What inspired you to write this book?
An event from my past that I'd compartmentalized and forgotten. Journaling helped me remember, and writing down the recollections helped be discover my calling in life. Writing is a part of who I am. Once I started, I couldn't stop.
What are you working on?
Untied the sequel to Blind (Mastermind series)
Calamity Rayne: Back Again, the sequel to Calamity Rayne: Gets a Life
More Surrender Games! (Toni's story is coming and it's going to be insane!)
The release of 2 original series (The Order of Vampires and New Castle) that have been in the vault for years while getting re-written. Sorry to keep so many of you waiting!
And I have six other novels in the works! (My muse will let me know which one gets finished first).
What book do you think everyone should read? Continue reading →