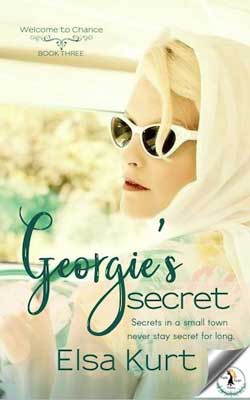 Georgie's Secret (Welcome To Chance, #3) by Elsa Kurt
Published by: Limitless Publishing
Publication date: September 10th 2019
Genres: Adult, Contemporary, Romance
Synopsis
Secrets in a small town never stay secret for long.

Charles and Georgie Brightsider have been the image of the perfect marriage for as long as anyone can remember.
After fifty years together, no one could imagine them having secrets from each other. Until Georgie's secret comes back to haunt her, that is.
Now she has no choice but to go back in time and relive the past… and face the consequences in the present.
Find out what happens next to the Brightsider's and the rest of the residents of Chance in book three, Georgie's Secret. Continue reading →