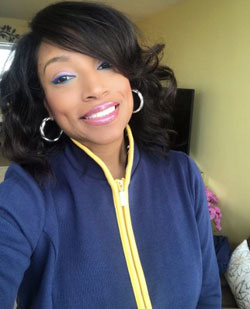 Denise N. Wheatley is a lover of romance, happy endings and the art of storytelling. She used to cry as a three-year old child when her mother read to her because she so badly wanted to read the books herself!
Once she learned, Denise constantly had her nose in a novel (especially the ones she'd sneak from her mom's bookshelf). She's been writing for as long as she can remember and draws inspiration from Chicago, the city where she was born and raised, as well as Los Angeles, which is one of her favorite places in the world.
Denise has published several books and novellas with Simon & Schuster, Red Sage Publishing, eXtasy Books and independently, has written screenplays and teleplays, and has ghostwritten for some of your faves.
When she isn't sitting behind her computer, you can find Denise in a movie theater, on a tennis court, watching true crime television or chatting on social media. Continue reading →