Being a young author, and the lessons it taught me by Jonah Evarts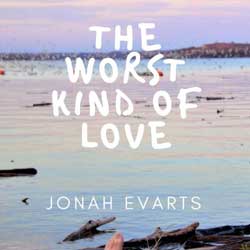 I wrote my first novel from the ages fifteen to seventeen. It was a long, tiresome process that went through astronomical changes over the course of its creation. By the end, I was a completely different person than I had been when I began.
Coupled with the fact that I'd kept the project in the dark until near the end of its time, I had gone about the process on my own, while going through puberty, and with an ever-changing concept of how I viewed the world. Those, in short, are the reasons that my first novel didn't know what it wanted to be, and why I never gave it a chance to truly flourish.
Being a young author changes the way that you write in a multitude of areas.
As I said, puberty affects a teenager in… quite a few ways. I started writing the book barely having hit my real growth spurts, only beginning to figure out who I was in a school setting, and still not truly understanding what the Pythagorean theorem was. That last one isn't relevant to my journey as a writer, but god, math sucks.
The reality was that I was constantly changing my identity, figuring out how life worked, and understanding new truths about the world every single day. And that changed the directions I took my writing.
For instance, after a break up, I would focus more on a romantic aspect than an adventurous one. But then on days when I was in a really good mood, the mood would swing the other way. It created an unfocused feel for my book with flat characters that I never gave a chance to grow in the way I did.
Then there was the fact that in high-school, being yourself can be scary. I had been a jock for most of my life, playing baseball, basketball, football, and just about any other sport they would let me play.
After a multitude of injuries and a loss of interest in some sports, I found myself at a crossroads. I decided that writing a book would be a good way to fill my time. Continue reading →