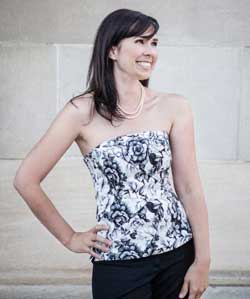 Anna Lores started writing romance as a by-product of insomnia. After a year of late night reading, she borrowed her son's laptop after he went to bed and set about breathing life to her very own characters. After a month, she was surprised with a new laptop of her own to pursue her dreams.
With a B.A. in English Literature and a desire to fill her world with wonderful stories she and her close friends could not just talk about, but gush over, she shed her job as mom of three in the midnight hours and began her journey into the publishing world.
Now, Anna is a multi-published author of spicy contemporary and paranormal romance [novels].
Anna Lores, in her own words
Most people don't know that when I came down with insomnia I became a writer. I read one to three books a night for more than a year when my husband suggested I put my English Literature degree to use and write my own novel. I took the challenge and began writing anytime I had a free second from homeschooling my three children. Continue reading →