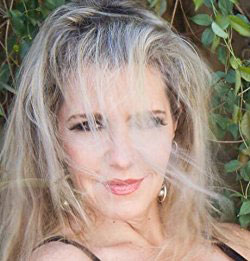 Why I Moved to Italy (And Never Looked Back)
When people find out I sold my car, quit my job, packed all my earthly possessions into two suitcases and moved to Italy, they tend to have questions. So I thought it might be nice to give a brief overview of the pros and cons of living here. FAIR WARNING: I'm crazy about this country, so expect absurd amounts of gushing.
Let's start with the cons:
Things don't always work in Italy the way they should. The ATM at the bank, for instance. It's down a lot, especially when I'm really strapped for cash and in need of an emergency cappuccino. They say the wifi connection is slow, but I have my suspicions. In Italy, the afternoon pausa pranzo, or break, is observed with near-religious reverence, and if that means a bank employee can't be bothered to reset a modem because he has to walk back to the house for a coffee, a cigarette, a home-cooked meal and a nap, you're out of luck.
Every other day here is a national holiday, which means all the stores are closed. Stores are also closed daily for that pesky pausa pranzo, 1pm to 4pm, and on Thursdays for no reason other than they want to. You never know for sure when a store might be open, but for Italians, it's fun to keep the foreigners guessing.
Italian pop music is ghastly. And Italian pop is all that's played on Radio Subasio—and Radio Subasio is all that's played in every coffee bar in or around Rome. Italians LOVE a power ballad, which is always wildly over-emoted, features the same three-chord progressions, and is usually sung by some shockingly old pop singer from the early part of the last century.
Noise. Italians celebrate it. Marching bands, squalling babies, blasting car horns, blaring televisions (especially soccer matches)—but in Italian, even normal conversations sound like yelling. This serves to remind me of what a sadly repressed person I am, which is why I've learned to yell along with the rest of them and to swear volubly in Italian. It's pretty impressive, to tell you the truth. I can teach you.
Italians don't do good junk food. Most potato chips taste as though some clueless but well-intentioned individual took wood pulp, salted it, and then stuffed it in a bag covered in bad English. Crik Crok, for instance. Famous Italian potato chip company. Their national slogan? "Snack is fun". It's on everything, including their display cases. No one could be bothered to see if the English was right or not. Because #Italy.
Pros
It's so beautiful here, you are tempted to remove your eyeballs, polish them on your T-shirt, and then pop them back inside your skull just to make sure you're seeing things correctly. Twenty or thirty lesser countries were sacrificed in order to make just one Italy. Whether it's the ancient artifacts, the old churches, the priceless paintings, the ramshackle farms, the clear-water beaches or the quaint seaside villages, you are never the same after you set foot on Italian soil.
The Italians are so patient with my attempts to speak the language. I can understand Italian, but I'm not a fluent speaker yet. Unlike the French ***COUGH*** your average Italian is kind and helpful even when you're blithely mangling the tongue of Dante. Writing in English all day definitely hampers my efforts. But to be fair, Italian is a bitch to learn. Think: Times Square meets the Spanish Inquisition. It's both a beautiful and expressive language, one that requires many florid-sounding syllables strung together in a way that promotes the use of hand gestures, which are needed to speed things along. Continue reading →