In Young Hollywood, Episode 9 – The Reveal, Robin finds out what really happened the night of his daughter's accident. Haze and Adrian (aka Uncle Scary) have a not so pleasant run-in.
The Recap
In Young Hollywood, Episode 3 – Doctor Uncle, Adrian and Kevin hides the truth about Adriana's accident from everyone. Also, in Episode 5 – The Artist,, Haze tries to move on after Adriana's accident, but Adrian's behavior arouses Haze's suspicion and causes concern.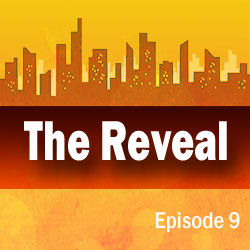 As Adrian drove through the massive wrought iron gates of Banovic Manor, nostalgia crowded his thoughts. He hadn't been back to the home where he grew up since college. Despite the evident restoration project, the house and land surrounding it was still beautiful and impressive. When his father bought the property back in the '70s, it wasn't worth much, but over the years as the Hollywood elite started settling in, the property value escalated. Viktor Banovic left the family winery to his children, Robin, Adrian and Roxanne, but he left the house solely to Robin and his family.
A smile curled Adrian's lips when he saw that his mother's rose garden was blooming again. After her death, the whole property felt like life had left it. As Adrian got out of the car the crisp smell of the nearby spruce trees tickled his nose. To him it smelled like home. Walking through his mother's rose garden, he remembered the name of every rose bush as clearly as the day she taught them to him. He caressed the soft velvety petal of Miss Flippins between two fingers. For a moment, he felt like he was holding the hand of his mother, tears threatened to fall and Adrian quickly walked out of the garden.
At the front of the house was an impressive empty fountain that had seen better days, but as he got closer he noticed the beautiful unfinished mural on the floor inside the fountain. Adrian was drawn to the beautiful vibrant colors, the softness of the brush strokes and the delicate details that was sure to be a stunning masterpiece when completed. He figured it must be costing his brother a pretty penny to commission such beauty. Continue reading →