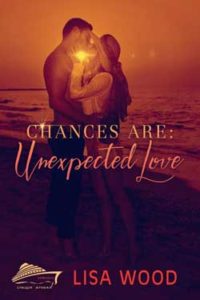 Chances Are: Unexpected Love Cruisin' Around Series by Lisa Wood
Genre: Contemporary Romance
Synopsis
Dani Harper is a quiet woman, always eager to please. She's overworked and under-appreciated at work and decides she needs a break. A two-week vacation on the Ocean Tides Adults Only Cruise is just what the doctor ordered.
Marc Adams is a typical playboy, with a penchant for poker and women. When he wins a ticket for a Caribbean cruise, he knows he's hit the jackpot. Seeing a woman in trouble in the nightclub, he intervenes, coming to her rescue.
To his surprise, she has no interest in getting to know him.
Challenge Accepted.
This is a HEA story with no cliffhangers.
Due to explicit language and content, this book is intended for readers 18+.
**Only .99 cents!!**
Continue reading