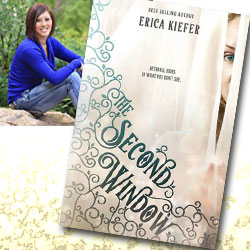 Inside my closet sits a large storage bin. It's heavy enough that I claimed my work-out for the day after hauling it up a flight of stairs, completing squats and bicep curls as I transferred it from one location to another.
I'm no packrat by any means, but some of those items inside that bin have been hauled around since I was nine-years-old, traveling with me from country to country as I lived the "military brat" lifestyle of moving every two to four years while my dad served as a diplomat in the foreign service.
From Thailand to Indonesia, back to Thailand, and eventually returning to the United States, I've hauled these personal journals with me all over the world, accumulating a new one every year until I reached my mid-twenties and began capturing memories through a family blog.
The backaches and muscle burn of relocating those books has proved its worth though. Utilizing my plethora of journals, I've followed the advice to write what you know, turning reality into relatable fiction. Continue reading →