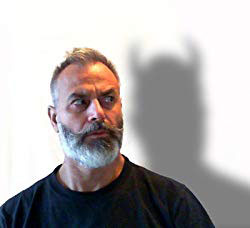 Robert Smith (A.K.A. TyCobbsTeeth) hails from Prince Edward Island (off Canada's east coast).
On this small island, ocean waves drive hard against red cliffs. So, with fears that the sandstone island might soon melt into the Atlantic, Robert finished his studies in Information Technology and moved to Canada's capital.
Robert has worked in network design, administration and security. He recently transitioned from a job managing a digital forensics team (supporting investigations) to Enterprise Architecture. That's his day job. At night, he writes.
This author writes thrillers (psychological, suspense, crime and horror). Pick one up if you like that sort of thing.
What are your top 10 favorite authors?
Dean Koontz, Stephen King, Dan Brown, John Grisham, Chuck Palahniuk, David Baldacci, Robert Ludlum, J.R.R. Tolkien, J.K. Rowling, and Dr. Seuss
What book do you think everyone should read? Continue reading →