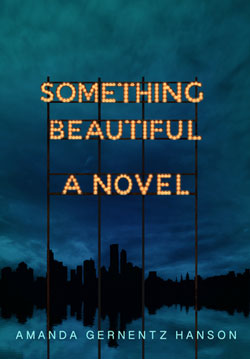 Title: Something Beautiful by Amanda Gernentz Hanson
Published by: Pen Name Publishing
Publication date: June 27th 2017
Genres: Contemporary, Young Adult
Synopsis:
Cordelia and Declan have been best friends since they were three years old. By the time they hit middle school, Cordelia—Cord, to Declan—is already feeling the blackness in her life as depression takes hold. Their mutual attraction to each other leads to a serious high school relationship, one with their foundation of friendship at the forefront. Cordelia seems to have her mental health under control. All appears to be well.
However, when Declan starts to accept his own fluid sexuality, it sets something in motion in their lives that is both beautiful and tragic as they learn to love each other for who they are. Continue reading →