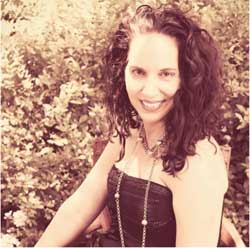 Perryen Livingston is a Southern-raised, Sicilian born, self-proclaimed rebel Belle. She is a lover of espresso, great books, all things Chanel, and Great Danes.
Perryen spent two decades traveling the world with her Air Force husband and two sons. In 2016, she finally was able to put down roots in Central Florida— the land of sunshine, beaches, and Disney.
Always one who needed to be creative to thrive, whether it be ballet or fashion design— Perryen knew her next adventure lay between the pages of a novel, her novel.
When she's not writing, Perryen lives the domestic life wifein' and momin': lint-rolling dog hair off her signature-style black leggings, walking around barefoot, and spending time relentlessly loving on her family.
Little Dove is her first book in The Redenzione Series and will have two more books to follow. You can stay up to date on what's happening next by following her on social media.
10Qs
Do you write one book at a time or do you have several going at a time? 
Currently, I am writing one book at a time. As soon as I finished Little Dove, I immediately started the second and third book in the series. I got both of those books ¼ of the way through and then decided which one would be my focus.
If you could have been the author of any book ever written, which book would you choose?
The Catcher in the Rye
Pen or typewriter or computer?
All my manuscripts are handwritten. I loathe typing and I have a typist. Who knew that I would need those computer/typing classes in 1993?
Tell us about a favorite character from a book.
Holden Caulfield from The Catcher in the Rye is one of my favorite characters. He was deeply misunderstood and his take on life was what made him a misfit/rebel. I named my oldest son after him.
What made you want to become an author and do you feel it was the right decision?
I think that it was inevitable that I would become an author. I come from a long background of English and Grammar teachers. Reading and writing were always part of my life. The decision to write full-time is the right decision for me.
What is a typical day for you?
A typical day for me starts at 5:58 AM. Why 5:58 AM and not 6:00 AM? It takes me about two minutes to come to life, so I can walk across the house to wake my youngest son up for school. I drive one kid to school, another kid to work– get my Venti sweetened iced-coffee with seven pumps of Classic and almond milk from Starbucks, run whatever errands I have for the day, and then sit down to write. The process starts over again with picking my kids up, making dinner, watching trash TV, and then bed. Rinse. Repeat.
Advice they would give new authors?
Write what you want to write and trust your process.
Describe your writing style.
My writing style is exactly how I talk. I write in the First Person and use a lot of Southernisms.
What do you think makes a good story?
A good story for me has to have humor. There can be drama, suspense, love, hot sex, friendship– but it must always make me laugh out loud.
What are they currently reading?
I am currently reading The Mafia Handbook. It's a satire that was written in 1993 and is hysterically great for my latest WIP (work in progress).
Connect with Perryen on Facebook | FB Group | Twitter | Instagram | Amazon | Goodreads
About the Book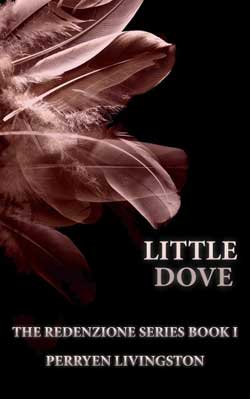 Little Dove The Redenzione Series Book 1 by Perryen Livingston
Genre: Romantic Suspense
Synopsis
An emotionally gripping story about love, family secrets, and self-discovery.
A single test was all it took to turn my world on its axis. The life that I had and the life that I knew nothing about, would soon collide. Love and hate, truth and lies, bitterness and rejection, redemption and clarity- would I find my truth? I am Talyn Rose Easton-Galiano and this is my story of who I was, who I became, and ultimately who I am. They say that life is stranger than fiction… but they don't have my life.
Add to your Goodreads shelf.
Purchase on Amazon.
Giveaway Goodness
Enter to win paperback + Swag, ebook of Little Dove (1 winner each)