Introducing Alexia Adams, author, mother, adventurer!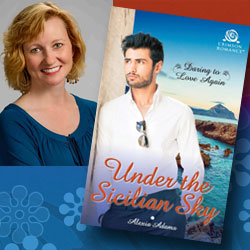 Alexia the Adventurer
I have the heart of a nomad. If I could, I'd move to a different country every two years.
I used to have lots of adventures. My husband recently sent me a photo he'd seen online and said, "Isn't this place amazing?" To which I replied, "Yes, it's in India and I rode an elephant up the hill to the gates when I visited."
What are some of your pet peeves?
I'm a mother of four so I've had to forget any plans I might have had for a clean, neat house. But what really gets my goat is when a family member cooks food just for themselves then expects me to clean up all the dishes.
Where were you born?
I was born in British Columbia on the west coast of Canada near to where I now live. But I've also lived in Montreal as a child and a small town in Manitoba where I went to high school.
If you knew you'd die tomorrow, how would you spend your last day?
It would start with a long massage, then a catered picnic on the beach with my family, followed by a fabulous dinner in an Italian restaurant (again with my husband and children) where we'd share our favorite funny memories. Laughter and wine (and a glass or two of limoncello) would flow until it was time to go.
Who is your hero and why?
My husband is my hero. He had a disadvantaged childhood but has never let it stop him. He has a great sense of humor and is a fabulous life partner.
What do you do to unwind and relax?
I read. If I'm really stressed then I'll reread one of my favorites as I already know the ending so I can just enjoy spending time with characters I know and love.
How do you find time to write as a parent?
Fortunately, my children are all now in school. So as soon as I get back from dropping off the youngest then I fire up my laptop and write until my alarm goes off to pick her up. If I'm under a deadline or trying to get a book finished then I'll also write after they all go to bed and on the weekends.
Describe yourself in 5 words or less
Quiet, quirky, inventive, loving, mother.
Do you have a favorite movie?
That's a tie between Out of Africa (which I can't watch without crying) and Prince of Persia: Sands of Time because I love the strong-willed heroine.
Which of your novels can you imagine made into a movie?
This may sound conceited but I think all my books would make great movies. If I had to choose one, The Greek's Unexpected Bride would be hilarious with enough action-adventure to entertain the guys as well.
About the Book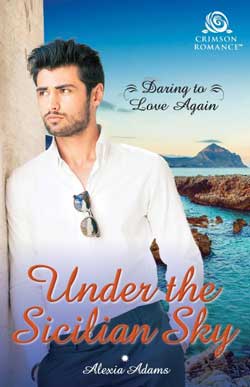 Under the Sicilian Sky (Daring To Love Again Book 1) by Alexia Adams
Genre: Sensual Contemporary Romance
Synopsis
Amnesia obliterates a married couple's shared past in this poignant second-chance-at-love story.
Matteo Vanni washed up on a Tunisian beach six years ago with no clothes, identity documents, or memories, just a wedding ring to link him to his past. He's reinvented himself as a wealthy entrepreneur, but now a knock on the head restores some of his memories, particularly that his wife Bella is waiting for him in Sicily. But returning to his native land and digging into his mysterious and sudden disappearance could cost this new millionaire everything.
Sheep farmer Bella Vanni has accepted that her presumed-dead husband is long gone, so it's a huge shock when he knocks on her door and announces his desire to resume their marriage. She can't trust his answers on where he's been or why he left, and she certainly isn't keen to walk away from the family farm she labored to save. But their mutual passion won't be denied.
When Matteo's freedom is threatened, Bella must decide which is most important to her: everything she's painstakingly built or a new start on love.
Click to add to your Goodreads shelf.
Click to purchase on Amazon | iBooks | B&N | Kobo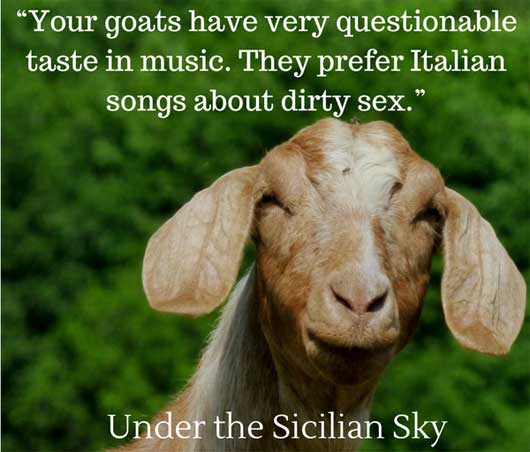 About Alexia Adams 
A former world wanderer, Alexia Adams writes contemporary romance stories that reflect her love of exotic destinations and diverse characters and cultures.
She currently lives near Vancouver, Canada with her husband and four children and dreams of a world without housework. As a flight risk mom, romance is her escape and she can often be found with her nose in a book, pretending she's somewhere else.
Connect with Alexia: Website | Facebook | Twitter | Pinterest | Bookbub | Amazon | Goodreads
Giveaway Goodness
Enter to win a $25 Amazon gift card